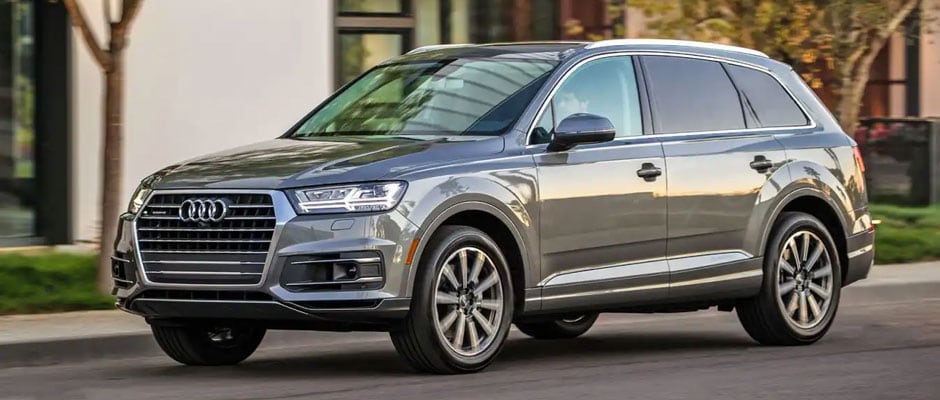 Have you decided that you want to continue driving your leased Audi after the contract end date, or do you want to get out of the lease as soon as possible? At Audi Farmington Hills, we can help you to explore the lease buyout options available to you when you visit our dealership soon. Before you arrive, you may be interested in learning about some of the more common buyout options that may be available to you.
Audi Lease-End Buyout
If you love your Audi and are ready to buy the vehicle based on its value at the end of your lease period, a lease-end buyout is a wonderful option to consider. This is most ideal if you are not interested in any other new or used vehicles and if you are satisfied with the condition of your vehicle. Many people who plan to transition from a lease to full vehicle ownership take advantage of this option because they are familiar with their vehicle's condition and history. You could pay cash to purchase the car outright, or you could apply for a car loan to set up monthly installment payments.
Early Audi Lease Buyout
Depending on the terms of your lease contract, you may be able to purchase the vehicle before the contract's end date. This option is most appealing to drivers who are concerned about exceeding the mileage limit established in their contract. It may also be suitable for drivers who have not followed the recommended maintenance schedule or who have noticed damage on the interior or exterior of their Audi vehicle. If you choose to pursue an early lease buyout, be aware that the sales price will be based on the residual value stated in your contract and the outstanding balance on the lease. A smart idea is to explore the costs of buying out the lease now versus waiting until the end of your lease.
Learn More About How to Buy Your Lease at Audi Farmington Hills
At Audi Farmington Hills, we want to assist with your continued enjoyment of your Audi, and we are available to tell you about the lease buyout options that are suitable for you at this time. Make plans to visit our trusted dealership soon for personalized attention from our dedicated team.