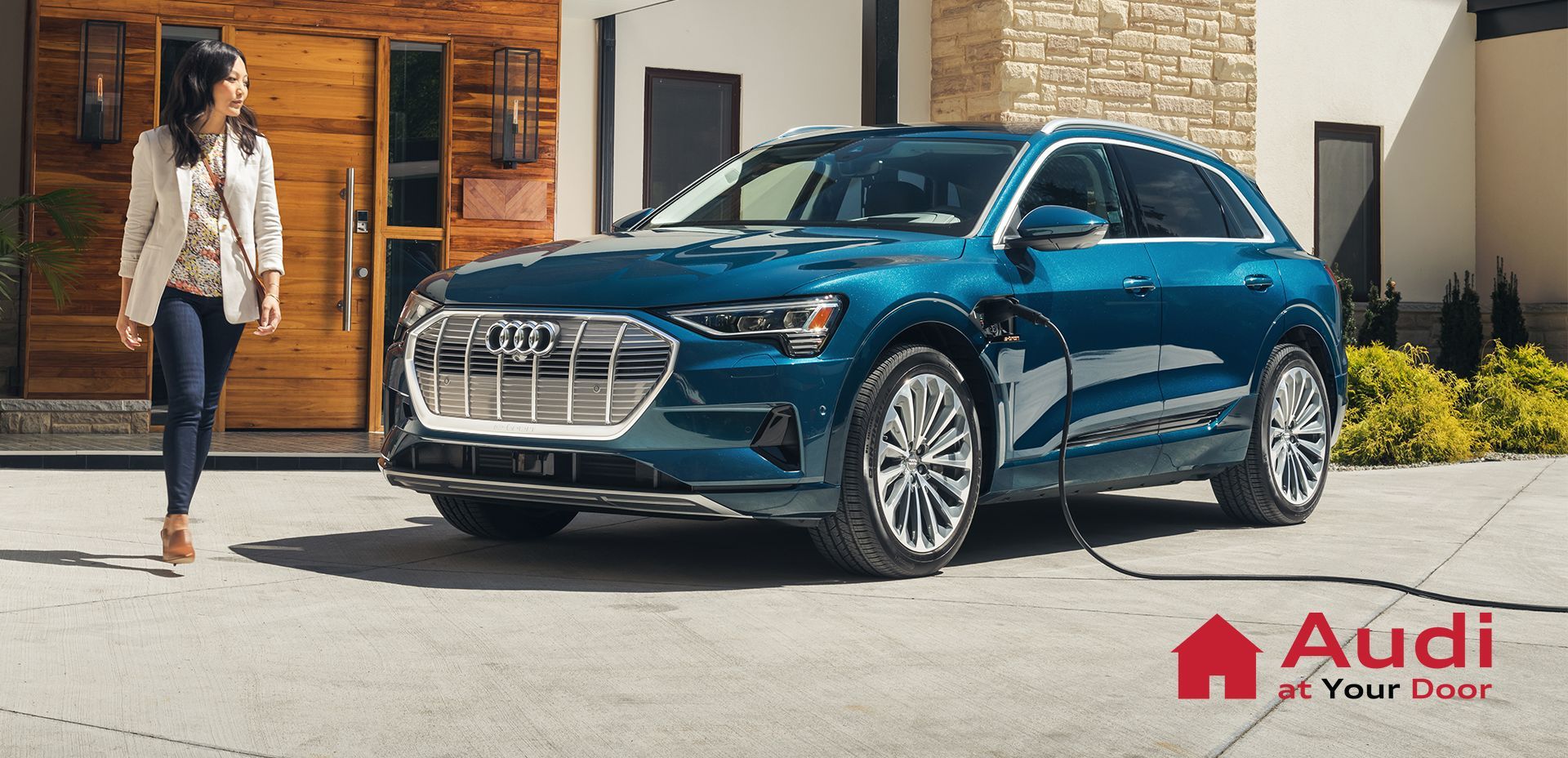 Personalize Your Audi Shopping Experience with Audi at Your Door
Our customers at Audi Farmington Hills increasingly want to enjoy the convenience of an online shopping experience. However, they also want to benefit from the personalized customer service that our dealership is known for. Through Audi at Your Door, you can enjoy the best of both worlds when you make your next Audi car or SUV selection.
What is Audi at Your Door?
When you purchase your next Audi online, you can complete each step in the process remotely. This includes:
Having an Audi vehicle brought to you, so you can test drive the Audi from home
Getting a virtual appraisal for your trade-in
Finalizing your purchase online
Having your new car or SUV delivered to your door
Turning in your trade-in when the new vehicle is dropped off
Having your vehicle picked up and returned for service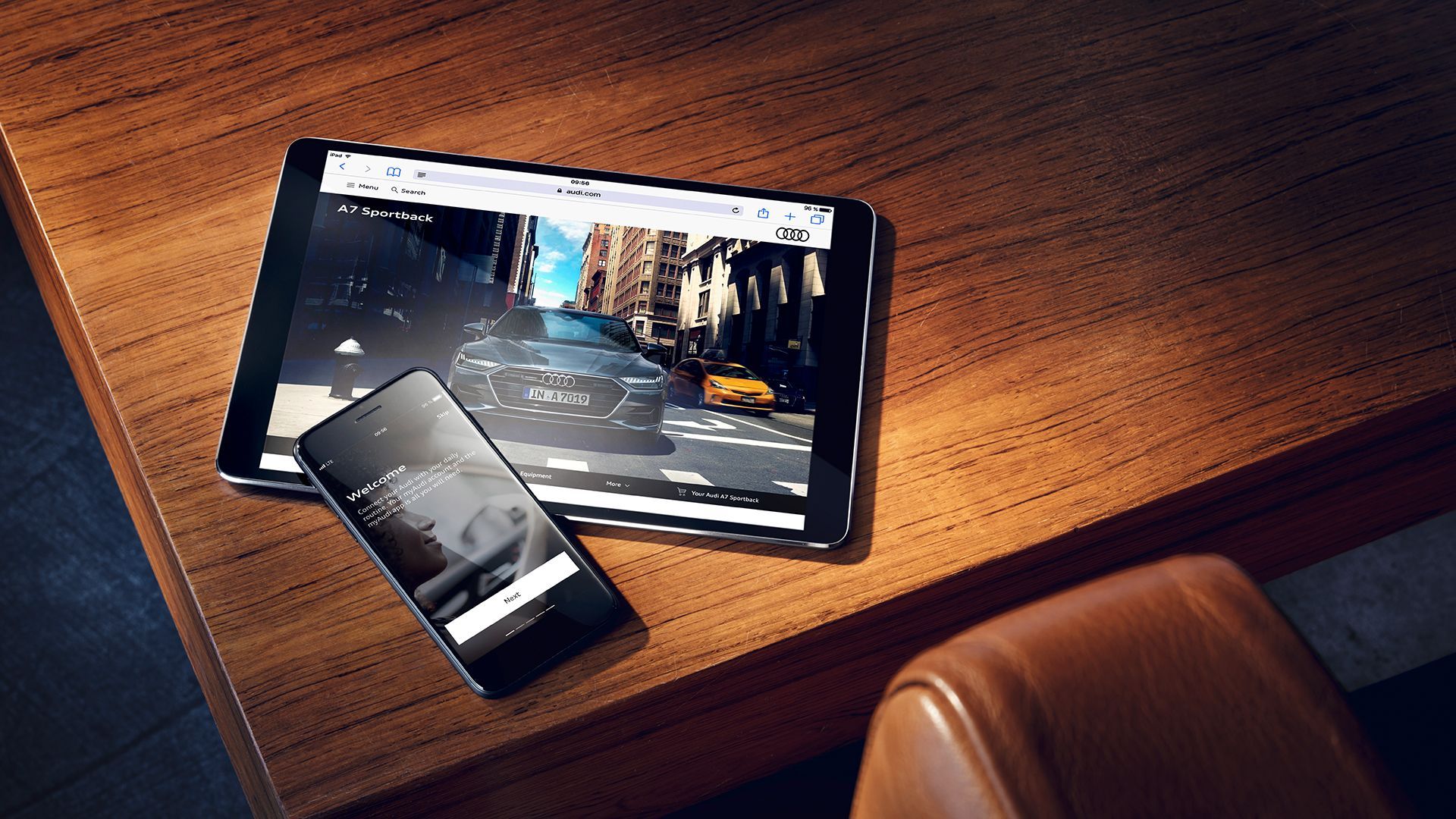 A Convenient Way to Shop for Your Next Audi On Your Terms
All aspects of your purchase through Audi at Your Door can be completed online. You can explore our entire inventory and receive instant pricing on any vehicle that you are interested in. Once you find something that you love, finalize your purchase online. You do not need to visit Audi Farmington Hills to make your purchase, and we can deliver to any location within 500 miles of our dealership.
How Does Audi at Your Door Work?
1. Select a Vehicle
You can choose from any vehicle in stock today, or you can build a car to your specifications. A personal concierge is available to answer your questions and will assist you every step of the way.
2. Review Pricing
Regardless of the vehicle you select, you can take advantage of instant, upfront pricing and competitive loan or lease terms. At this time, you can also get an instant offer on your trade-in vehicle. A deal sheet outlining all of the terms and offers available will be provided.
3. Trade In your Vehicle
We will give you a firm offer on your trade-in vehicle within three business hours. Once the offer is available, we will update the deal sheet so that you can review the revised terms available. You can redeem this trade-in offer with or without a purchase.
4. Finalize the Paperwork
You can complete our application online to make a formal loan or lease request. With your completed application, submit proof of insurance and a copy of your driver's license through the online portal. Cash buyers must complete a quick form as well. By taking these steps, we can prepare a final deal sheet based on the loan or lease terms you qualify for.
5. Approve the Offer
Before you take ownership of your new Audi, you must review the final deal sheet we present. We can move on to the final step upon your acceptance of this offer.
6. Accept Delivery of Your New Audi
One of our team members will bring your new Audi to your home. There will be a few final documents to sign. We will also show you how to use key features in your vehicle. You can pick up your Audi from our convenient location if you prefer. If you plan to trade in your old car, we will collect the vehicle at this time.
Try Audi at Your Door Today with Our Audi Dealership in Farmington Hills
Some customers prefer to drop by Audi Farmington Hills to tour the showroom; others are taking advantage of the many benefits of Audi at Your Door. Regardless of your option, you can expect our team to stand by you throughout your entire purchase.

Hours
Monday

9:00AM-8:00PM

Tuesday

9:00AM-6:00PM

Wednesday

9:00AM-6:00PM

Thursday

9:00AM-8:00PM

Friday

9:00AM-6:00PM

Saturday

10:00AM-4:00PM

Sunday

Closed
Contact Us Today